What You Need To Know About Pillow Top Mattresses
As someone who used to work at a mattress store, I have seen everything. Basically it is like selling cars; just on a smaller scale. Fortunately, by following these simple tips, you can get the mattress you desire and be empowered the minute you walk into the store.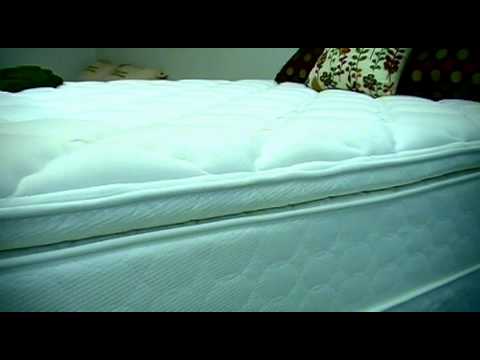 You can choose the firmness of your foam mattress when you are looking around your Broadway Furniture Mattress Store In Portland for that perfect one for your bed. If the foam mattress is the proper one for your bed you will not need to purchase box springs.
The support from the foam for your bed will take the pressure off your body and put it all on the mattress, which will help you sleep more sound. This is why you should consider taking a trip to Broadway Furniture to feel a foam bed for yourself. You may find the perfect one for your bed at your Portland area home.
Pillow Top Mattresses Video

Now that you are spending more time at one particular Mattresses Portland, you might have more of a chance to see their customer service in action. Hopefully, you will still find it to be good or better than you thought it would be. It is hard to buy something from a salesperson that is pushy or acts like he or she could care less.
The causes of back pain are quite complex, and it's difficult to isolate whether or not a mattress or pillow has played a significant role in causing pain.
When it comes to getting a good bed, you would be better off shopping at the Broadway Mattress Store in Portland. They have a bigger selection of beds for you to choose from. Since their primary goods are beds, they will be able to help you choose the best bed for you to sleep on.
Of course it would help if you did a little research on your own before you go to the Portland mattresses store, so that you have a better idea of what brands produce products that are geared more towards your preferences.
Shop a few different stores, and make sure that you check out us. We are trying really hard to put  money back into our  community -and we offer the best prices anyway.
What could be more romantic than a great mattress as a wedding day gift? . What could be more practical and necessary than a mattress?
This is something that neither of you won't forget, as you spend a lot of time enjoying the mattress!
Stop by Broadway Furniture For The Best Guaranteed Mattress Prices In The Portland Oregon Area
503.281.5555