Emerald Home Furnishings at Broadway Furniture
Emerald Home Furnishings has been around in one form or another since 1962. Today, the company operates out of mammoth 200,000-square-foot facilities in Tacoma, Washington, and New Albany, Mississippi. The company's own showrooms are popular shopping destinations for furniture-seekers in Tacoma, New Albany, High Point (North Carolina), and Chicago.
Working with suppliers that span the globe — from China, Malaysia, and Vietnam, to right here in the United States — Emerald provides Broadway Furniture with some of its most sought-after collections.
At Broadway, we love Emerald Home Furnishings because our customers love Emerald Home Furnishings.
But beyond that, the company has a heart, partnering with several organizations that do good in the community, including the Susan G. Komen Breast Cancer Foundation and Mary Bridge Children's Hospital.
If you're in the market for furniture in Portland, then Broadway Furniture (conveniently located in Tigard, Oregon) is the place to be.
We've got a showroom stocked with beautiful and functional items. Stop by to have a look around, and be sure to ask about our Emerald Home Furnishings collection, including:
Beckett Power Recliner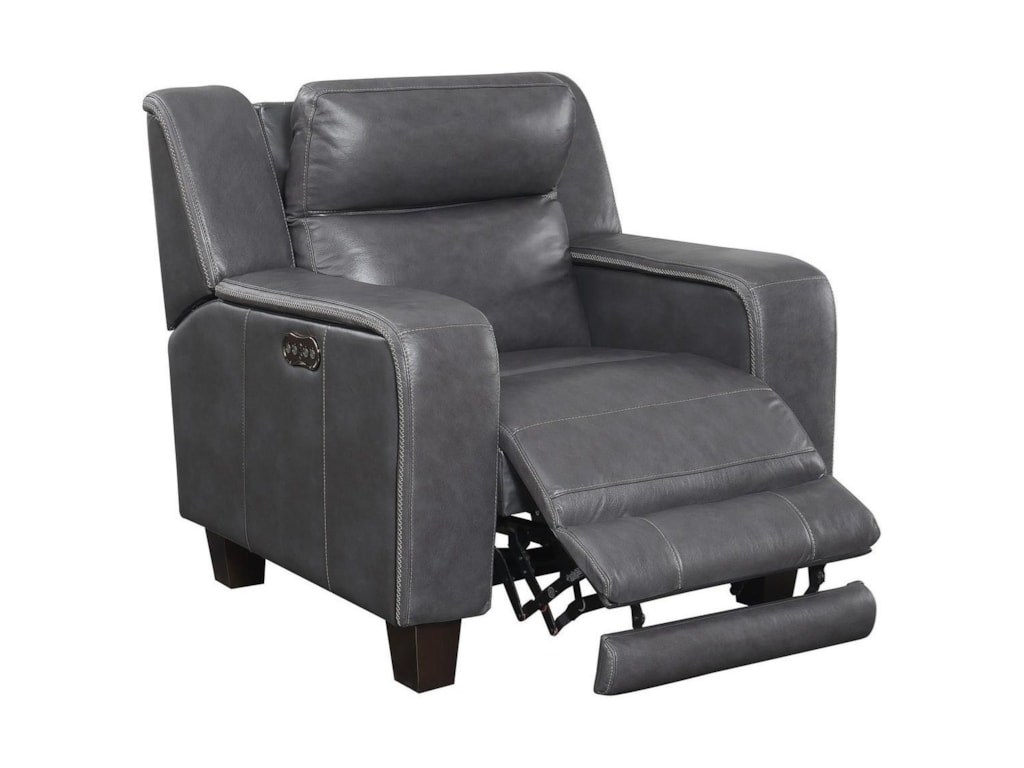 Often available at Broadway Furniture for a rock-bottom price, the Becket Power Recliner is stylish and designed with sophistication — without sacrificing comfort. In fact, comfort is tops on the list of attributes when it comes to the entire line of Beckett items. With the power recliner, comfort and convenience are evident from the moment you sit down. Feel the supple graphite leather, and run a finger along the white contrast stitching. The Beckett is luxurious without breaking the bank — and it's a technological marvel with smooth-adjusting mechanisms to provide proper support across a wide range of positions. Independent power buttons allow for separate adjustment and fine-tuning for both the head and feet. Plus, it comes with a double memory feature so you never have to worry about finding that sweet spot again. Just touch the button. Also includes USB ports for full connectivity!
Catalina Hanging Chair
Looking for something super comfortable but also a little out of the ordinary? Then check out Emerald Home Furnishing's Catalina Hanging Chair! Available in a variety of colors for both the frame (white or cream wicker) and the cushions (orange, gray, green, brown). The wonderful Catalina is a standout among Emerald standouts. Sturdy enough to handle up to 250 pounds and perfect for both indoor and outdoor relaxation, the Catalina hanging basket chair is a floating oasis. It comes with an all-weather wicker basket and quick-dry cushions. Easy to assemble and customize, the Catalina is a unique addition to any home or patio.
The staff at Broadway Furniture looks forward to meeting you. We want to help you find the perfect furniture for you and your family. Come visit us today!